Holidays in Anterselva – Enjoy the green landscape and rocky peaks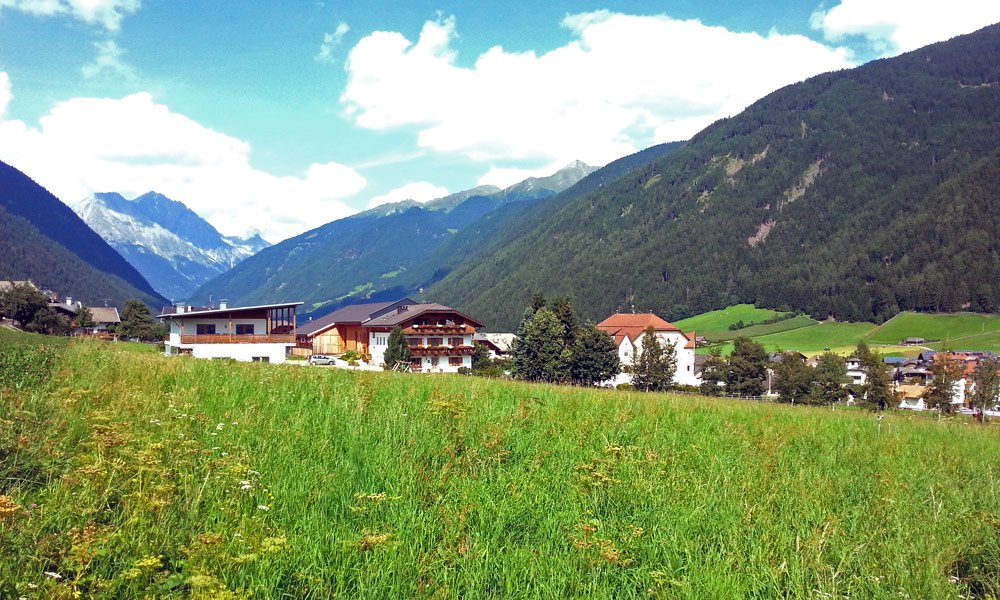 Antholz: only the best for your holidays
What do you need for a successful family vacation? Time for each other, a relaxed atmosphere and an environment that offers variety and recreation. Rasun Anterselva is the perfect choice, because this region in South Tyrol combines many offers for successful holiday memories that will last in time. The borough of Rasun Anterselva is located in a northern side valley of the Val Pusteria; it counts a total of nearly 2,800 residents and extends geographically from the entrance to the valley with Nove Case up to Anterselva di Sopra and to the summit of the Passo Stalle. In the area, there is an altitude difference of 926 meters in the valley up to 3471 m on Monte Collalto, which is the main peak of the Vedrette Ries Group.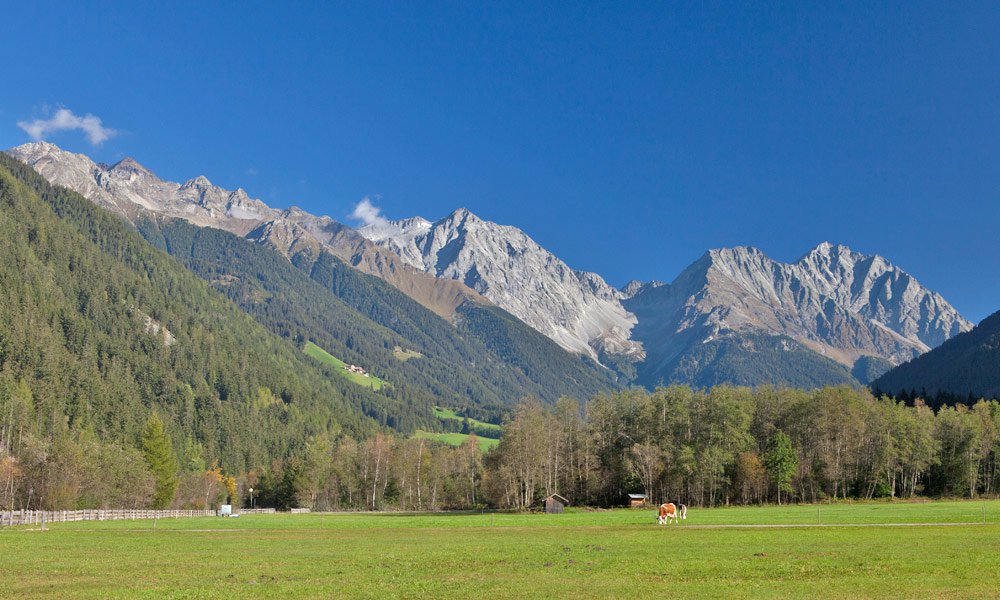 Discover the wonderful Antholz Valley
A vacation in Anterselva means that you will spend your stay in the Nature Park Vedrette Ries/Aurina, surrounded by the scenery of the Vedrette Ries Group and its famous peaks, such as the Monte Collalto and Monte Collaspro. You will experience not only a fascinating natural landscape that is very varied, but also enjoy breathing in the clean air that in winter or summer will pamper your senses.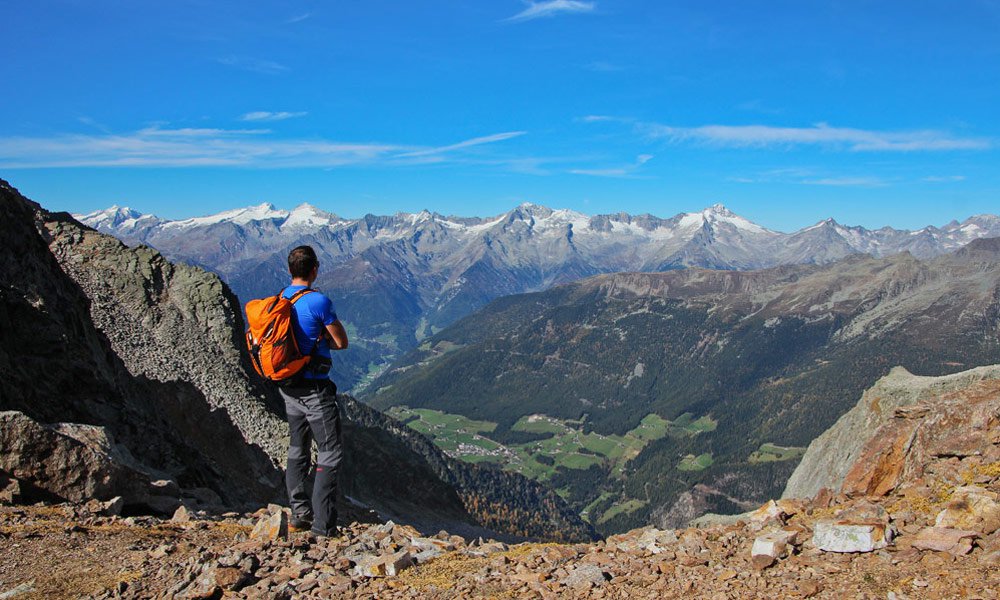 Places to see in Antholz!
Rasun di Sopra is situated at an altitude of 1091 meters and has about 570 inhabitants. The village itself is located near the valley entrance, very close to the Plan de Corones. It is one of the most popular hiking and skiing areas in the Pusteria Valley. Those who love history and culture will fall in love with this region: the Castle Ansitz Heufler is located right across from our farm. Don't miss a visit to the lounge "Hearnstube" with its Renaissance panelling: one of the most beautiful in all South Tyrol and absolutely worth a trip. The Burgfrieder Chapel and the castle ruins of New & Old Rasun, both of which date from the 14th century, are worth seeing and should not be missing on your sightseeing programme during your holiday in Anterselva.