Your vacation on our farm in Anterselva: discover the farm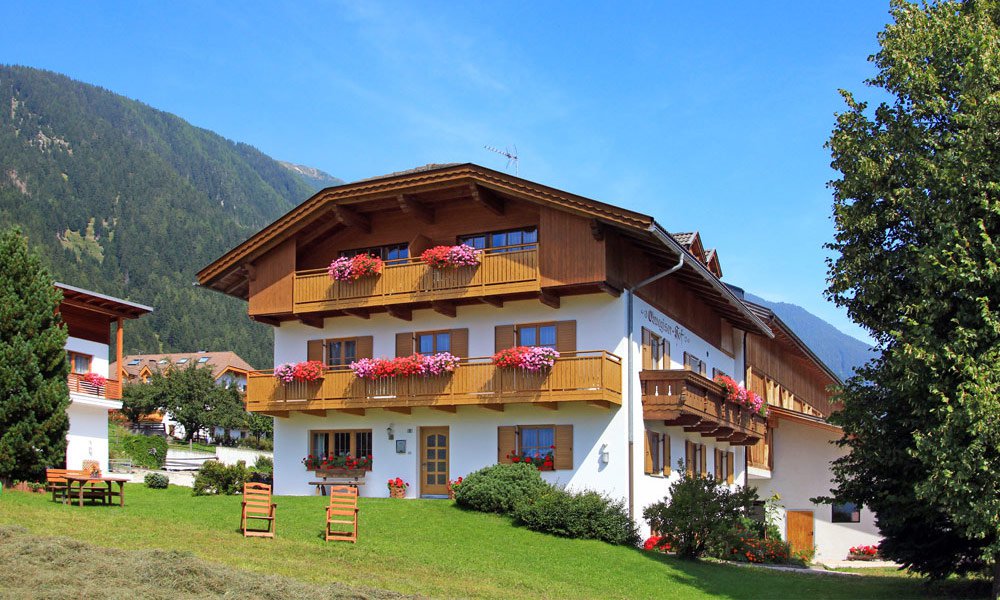 Each day of holiday will be a new adventure in Antholz
A farm holiday in Anterselva will certainly turn into a joyful memory, because no other region in beautiful South Tyrol combines so many different local aspects. The majestic peaks of the Dolomites and of the Vedrette Ries Group rise in the background, while green meadows and gentle valleys characterize the landscape. The farm Obwegiserhof in Anterselva lies at 1050 meters above sea level and is kissed by the sun all year round. The result is our beautiful vegetable and herb garden. The nearby biotope not only offers refreshment in the summer, but also a place to stay and flourish to animals and plants. The daily work of the family includes a livestock business – especially the small calves are an attraction for the guests and their children. Those who spend their holidays on our farm in Anterselva may enjoy the daily contact with cows and chickens, as well as calves, cats and rabbits.
We will be happy to invite you to take a pleasant wolk together through Oberrasen and Niederrasen. We will pass through meadows and woods and near a small stream with lots of water games, where the children can play and feel the contact with the nature.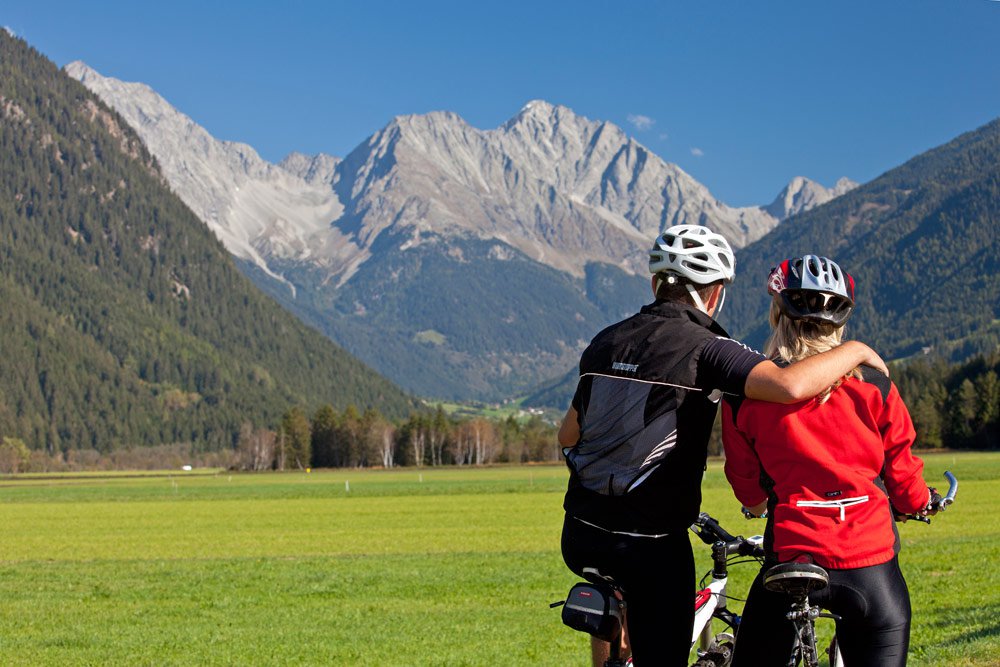 Where does our milk come from?
We offer you the possibility to discover first hand our daily life and our daily work on the farm. An interesting and instructive experience for our young holiday guests: touching the newborn calves and watching the cows being milked: this way, your kids may learn where the milk is really coming from.